Links You Should Visit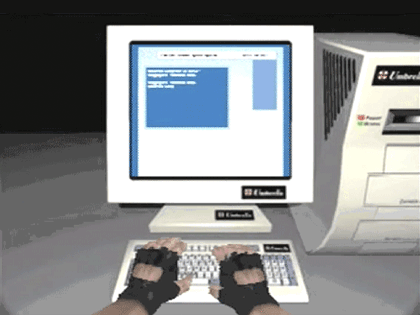 If you like this site, here are a few other things you may be interested in. This will likely be an evolving list, so check back once in a while.

---
Most Relevant
PS2 GAMES ON STEAM:
Live in your world. Play in ours. I'm working on curating PS2 games that are available on Steam. Check it out!
GAMEDISC BEAUTY:
An incredible collection of PS1 disc artwork on Instagram.
VGL'S PLAYSTATION PROJECT:
This is a YouTube video that shows 10 seconds of gameplay from EVERY PS1 game ever released. A really amazing project!
GAME SHOP "RETRO-KO":
An online store for retro video games and media. This site is a very pleasant place to visit. I go there even when I'm not in the market for anything, just to look at their great product photos.
Y2K AESTHETIC INSTITUTE:
The best collection of design from the Y2K era. Extremely good stuff. They are also on Tumblr and Instagram.
HAUNTED PS1 DEMO DISC:
If you're visiting my website, you almost certainly already know about this. But just to be safe, this is a great collection of indie horror video game demos that are all somewhat styled with a PS1 aesthetic.
VIDEO GAME HISTORY FOUNDATION:
Founded by Frank Cifaldi, this org does the important work of preserving video game history (as the name implies). Something the industry desperately needs. Consider donating!
VIMM'S LAIR:
The best archival site (that I know of) for games, manuals, reviews, and more.
DEVILS BLUSH:
An excellent Twitter account that posts photos of retro video games.
POCKETSTATION CLUB:
A website about the Japan-exclusive PlayStation 1 accessory, the PocketStation — ran by friend of the site, Nick Hamze.
OLD TIMEY COMPUTER SHOW:
A curated 24/7 Twitch stream of retro video tapes on computers and video games.
ANDREW ELMORE MUSIC / SATELLITE SOUND:
Andrew is an internet friend who does a lot of cool shit. This link goes to his music projects. I highly recommend the Real Racing Roots 1998 album, which consists of music inspired by Ridge Racer Type 4.
---
ITEM RENDER – LOW-POLY 3D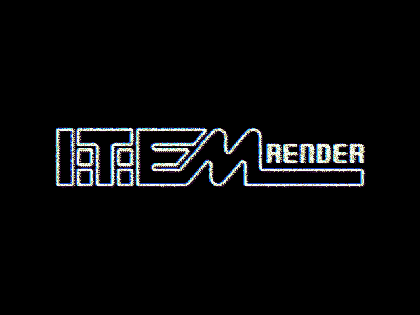 I've been learning to make low-poly 3D models in Blender and am posting my attempts on Twitter and Tumblr. Follow, if you're interested!
---
NEOCITIES NEIGHBORS (& ETC)




















































DEVILS BLUSH / Insomniac Gaming / Obspogon / povo / MeggiePort / No Happy Nonsense / Ill / Pastel Shoals / Automatic Llama / Granny Cream
---
PODCASTS
WATCH OUT FOR FIREBALLS:
My favorite podcast. Gary and Kole approach covering video games like a book club, going through each game sequentially and analyzing every part. Really great if you're looking for chewy and entertaining video games analysis. They are also extremely good dudes and have done a lot of great work raising money for progressive causes and building an inclusive community.
RETRONAUTS:
Basically the OG video games podcast. Comprised of a small, rotating cast of former video games journalists. A bit more journalistic than the above podcast, but very entertaining and extremely recommended.
CANE AND RINSE:
Another favorite podcast that takes a deep dive into video games, one at a time. They have a rotating cast and are mostly UK-based, which often provides an interesting perspective. I highly recommend their PS1 console special episode.
---
YOUTUBERS
CLASSICS OF GAME:
Hands down, the absolute best video games channel on YouTube.
NOAH CALDWELL-GERVAIS:
A heavyweight of video games criticism and analysis. Also great to listen to as a podcast, as most of the video content is game footage.
GRIM BEARD:
Goth Gamer Nation! Grim Beard is a recent discovery, but so far everything I've watched is great and way up my alley.
SOBERDWARF:
One of my favorite video essayist who happens to be pretty underrated. Every video is *packed* with information and unabashedly nerdy.
EUROTHUG4000:
More wonderful video essays about video games. Lots of chill, charm, and sincerity.
THE SPHERE HUNTER:
Another great video essayist with a focus on classic survival horror games.
THE SICKLY WIZARD:
Creates amazing tutorials for creating low-poly 3D graphics in Blender. If you're looking to try out creating PS1-style graphics, this is the best tutorial series I've found.
---
OTHER INTERESTS
DASHAREZ0NE ON TWITTER:
A consistently-enjoyable Twitter account.
THOUGHT SLIME:
My favorite left-tuber.
WHAT'S SO GREAT ABOUT THAT:
Excellent pop culture video essays.
A DAY OF US:
An extremely cute, slice-of-life, shortform cartoon.
TINY FUPPETS:
The best Portuguese-language Muppet Babies ripoff.
TRASH SCAN:
Maybe my favorite account on Instagram.
---
LOW TECH WEBRING
---
THE YESTERWEB RING
---
LAST UPDATED: 2022.11.26 // RETURN TO THE HOMEPAGE