Compact Disc Recommendations
I'll be posting a short album recommendation here each month. In order to stay within the constraints of this website, each album that is listed here was released between 1994-2006.
---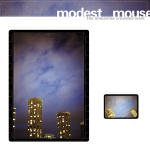 MARCH 2021
————————————————
THE LONESOME (...) – MODEST MOUSE
RELEASED: NOVEMBER 1997
GENRE: INDIE ROCK
FAV: "HEART COOKS BRAIN"
LISTEN: BANDCAMP ➜

The Lonesome Crowded West is in one of my favorite albums of all time. I was familiar with Modest Mouse in high school, but didn't discover this one until college when a friend, with much better taste in music than me, dumped it onto my iPod Classic (alongside several other great albums). It quickly became the soundtrack to that time of my life and the CD has been in my car for more than a decade now. It's hard to overstate how much this album means to me, so I'll stop rambling. But go check it out, if you haven't already.
---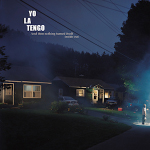 FEBRUARY 2021
————————————————
AND THEN (...) – YO LA TENGO
RELEASED: FEBRUARY 2000
GENRE: INDIE ROCK / DREAM POP
FAV: "THE CRYING OF LOT G"
LISTEN: SPOTIFY ➜

And Then the Nothing Turned Itself Inside-Out sounds like nostalgia feels. Even though I first heard it decades after release, I felt like I had always known these songs. An amazing and mind-boggling feat. Also, The Crying of Lot G is the most accurate description of having a fight with a loved one I've encountered in all of art. Not melodramatic in any way, but so deeply emotional and real that it hurts.
---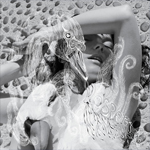 JANUARY 2021
———————————————
VESPERTINE – BJÖRK
RELEASED: AUGUST 2001
GENRE: ARTPOP
FAV: "IT'S NOT UP TO YOU"
LISTEN: BANDCAMP ➜

I've been a Björk fan for a long time, but mainly just listened to Debut and Post over and over. I've recently started branching out to her other albums, and this one may become my favorite. "If you wake up, and the day feels broken, just lean into the crack, and it will tremble ever so nicely. Notice, how it sparkles down there."
---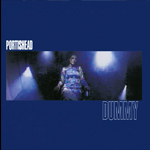 DECEMBER 2020
————————————————
DUMMY – PORTISHEAD
RELEASED: AUGUST 1994
GENRE: TRIP HOP
FAV: "STRANGERS"
LISTEN: SPOTIFY ➜

My favorite trip hop album. Moody, cinematic, and has so much texture that you can almost feel it. The genre-defining blend of musical influences paired with the haunting voice of Beth Gibbons is perfect for a cloudy day. An incredible vibe throughout, but Strangers blows me away every listen.
---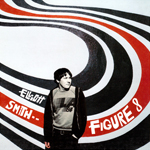 NOVEMBER 2020
————————————————
FIGURE 8 – ELLIOTT SMITH
RELEASED: APRIL 2000
GENRE: INDIE ROCK
FAV: "STUPIDITY TRIES"
LISTEN: SPOTIFY ➜

This has been my go-to Fall album for a few years now. Feels great to drive around at night with this playing, maybe with the windows down and feeling the air get a bit colder. Basically every song on this thing is excellent. A great mix of poetic sadness and beautiful, often uplifting music.
---