DISC-CONTENT Zine: Issue #01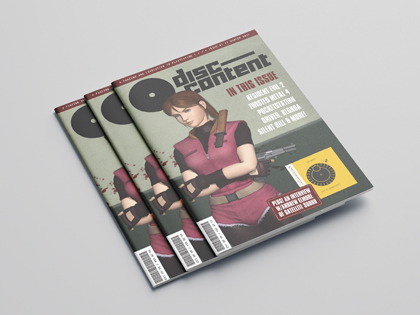 Hey! Remember how much fun you had reading PlayStation magazine back in the day? I'm trying to recreate that feeling with a small ZINE! The above images are a handful of design prototypes to give you a sneak peek of what it will (hopefully) look like. I still have to write most of the content, lol, so consider this an EXTREMELY early preview.
It's going to be a very small print run, but I'd like to offer a limited number of FREE copies to my site visitors (that means you!). If you'd like one, send me a DM on Twitter and I'll add you to the mailing list. Thanks for reading!
---
ORIGINALLY POSTED: 2020.11.24 // RETURN TO THE HOMEPAGE