ANDREW ELMORE INTERVIEW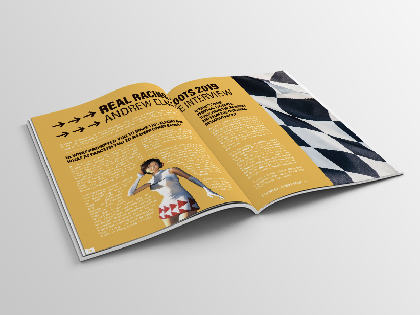 Andrew Elmore is a visual designer and composer based in Tacoma, WA. In 2019, he released an excellent album of music inspired by R4: Ridge Racer Type 4. Andrew was kind enough to answer a few questions for the upcoming first issue of the DISC-CONTENT zine. This is the extended interview:
Q: WHAT PROMPTED YOU TO MAKE THIS ALBUM? AND WHAT ATTRACTED YOU TO R4 OVER OTHER GAMES?
A: The overwhelming sense of R4's whole entire mood is what drew me to it in the first place. I'd played some Ridge Racer as a very young kid, but I didn't discover R4 until years later, and when I did, the super-cohesive aesthetic really spoke to me in a way nothing else really has, aside from Rez. The OST inspired me to seek out more acid-jazz and Shibuya-Kei House music.
One day I was experimenting with trying to see if I could do something sort of in that style that was guitar-led, but I was having issues with my interface--there was too much input lag to record any live instruments and stay anywhere near a tempo. I scrapped that as a demo/proof of concept and went on to try to make something purely digital that, to me, evoked at least some of R4's mood in kind. It was clear early on that it had to sound just a little bit lo-fi, a little compressed, a little like redbook audio on a PS1 disc, haha. I found that process to be really creatively interesting and enjoyable.
I loved trying to deconstruct that sound palette without actually having access to the tools and sound libraries that Namco's legendary sound team was using. I had to improvise and get as close as I could. I'd like to think I got pretty close to a few of their sounds and general vibes, but I still don't think my compositions are anywhere near as good as theirs, honestly. Every time I listen to the actual Direct Audio CD from R4 I'm still bowled over. I think I can get closer next time, I'm just not sure how yet, haha. Anyway, that original failed demo track ended up making it as one of the bonus tracks on the record as "Hi-Spec".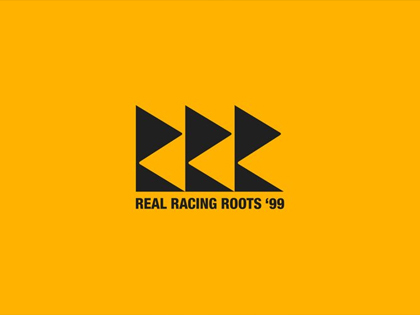 Q: WHAT'S YOUR PERSONAL FAVORITE TRACK FROM THE ABLUM? AND FROM THE ORIGINAL R4 SOUNDTRACK?
A: I had to spend like an hour trying to figure out how to answer the first part of this question because I don't really like anything I make, haha. But this did remind me that there are lots of results on this record that I am pretty happy with still, which is nice. I guess my "favorite" track would be End Credits, specifically the back half where I just let myself lean into the acid-jazz and drum n bass. As for the original soundtrack, that's definitely Naked Glow. You can't beat that Casiopea-esque bass solo break down in the middle of the track, that's my favorite thing in the world. If I ever buy a fretless bass it will be because of that track. Runner-up would be Silhouette Dance, that song is like the culmination of everything I was tryingto do with RRR2019, and shows me how high of a climb that hill actually is. I don't think I'll ever make anything half that good but I'll be happy if I get like 10% of the way there, haha.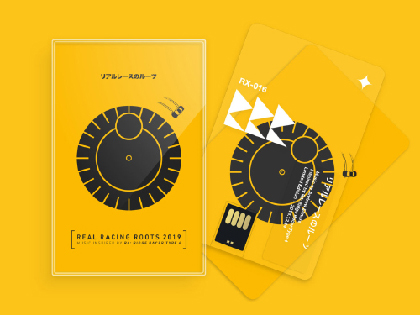 Q: WHAT INFLUENCED THE ALBUM, ASIDE FROM THE GAME ITSELF?
A: There's a whole collection of sub-genres of music out there that I stupidly/affectionately refer to as "Racin' Jazz". It's heavily represented in racing games, obviously, but you'll encounter it anywhere motorsport is found. It's basically a lot of overlapping circles of fusion, acid, garage, liquid dnb, jungle, what-have-you. For some reason there are just very specific types of jazz and electronic music that just exist around race cars. It's not really specific to any one genre, as much as a pattern of palettes that tend to repeat and self-replicate. I'd be lying if I said that my time spent watching Formula One races while listening to like, Steely Dan or Mantronix or whatever didn't have some kind of effect on me.
There's also probably a decent amount of Technique-era New Order in here if I think about it. This record took a year to make, I was listening to and absorbing all kinds of stuff, so I'm rambling here cause I don't really even know where to start. My inspo blog is ggnb.tumblr.com, that's where I go whenever I'm in a creative rut. Pointing my eyeballs at stuff that looks cool can really help, regardless of what I'm trying to make. The other thing that was hugely helpful is the sounds themselves. I feel like most of these songs wrote themselves once I found a good synth or whatever. Much of the back half of this album was composed with a Roland MT-32, which is why it all sounds like Konami Kukeiha Club imitating R4 by way of like, Policenauts or something, in terms of palettes. Some other direct inspirations: J Dilla, A Tribe Called Quest, 2Mello, Piper, Ace Combat OSTs, Casiopea, Nightmares On Wax, Erykah Badu, Bonobo, the Ace Combat OSTs, the Sega GT 2002 OST, Digable Planets, James Taylor, Incognito, Hideki Naganuma, Stereolab, and weirdly enough, Miles Davis' Sketches Of Spain.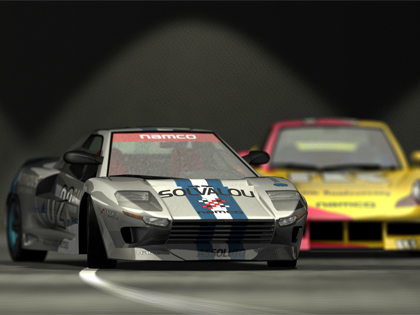 Q: WHAT'S BEEN THE COOLEST OR MOST SURPRISING THING THAT CAME OUT OF RELEASING THE ALBUM?
A: Honestly the biggest surprise was that anyone cared at all! I thought that, at best, a couple other graphic designer friends would be like, "huh! neat!" and toss me a pity like on twitter or whatever, but suddenly all of these other people who were equally inspired by that game just . . . appeared, and we all had this common ground appreciation of this game/series, it's awesome. I've made a good amount of internet friendships as a result of this record that I value a great deal.
This is the first time I had been asked by strangers about a thing I had made that they genuinely cared about. First time I rated a guest invitation on a podcast, which is how I got plugged into the Time Extend community, and now Adam Ismail and I have a music podcast together (The Silent Discographer) where we just drone on to no one about shoegaze all day, it's delightful. I made this record for myself, during a real rough season of life, because I found something I enjoyed doing and making, and it felt good to try to just put something positive and personal out there, even if no one found it. But every so often I still get messages from strangers online that reach out to tell me that this album brought them some specific type of joy, and that means the absolute world to me.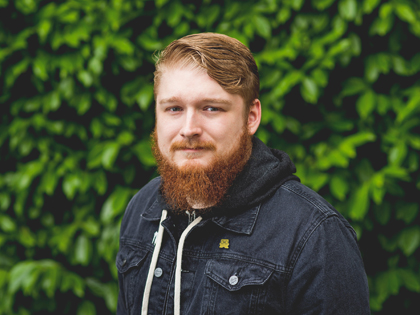 Speed Round /////////////////
Q: Is R4 the best racing game on PS1?
A: Oof, that's a big question, but... Probably.
Q: Which team do you ride for?
A: Switch it up every time.
Q: Which course is your favorite?
A: I don't really have one, maybe Out of Blue?
Q: Analog sticks or D-pad?
A: joGcon.
---
Follow Andrew's Stuff
---
ORIGINALLY POSTED: 2020.12.03 // RETURN TO THE HOMEPAGE